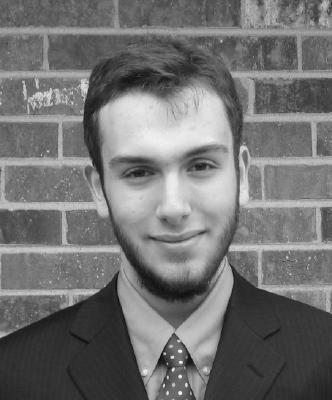 James Williams
Welcome to my website on autism. Iím James Williams. I live in Northbrook, Illinois, a Chicago suburb. I am twenty-four years old, and I have high-functioning autism. I present around the country on autism, and have several correspondences with individuals (normal and autistic) who are interested in my advice and my information on autism. I also consult regularly at schools around the U.S., and served on the leadership team for Camp R.O.C.K.S., a summer camp for children with autism from 2007 to 2012. I am the co-author of The Self-Help Guide

For

Special Kids and Their Parents, and the author of two novels on autism, Out To Get Jack and my most recent book, The H.A.L. Experiment. In addition, I am also a professional recorder player that has performed at venues such as public schools and the National Hobo Convention.
On my website, I have archived speeches I have given and the essays I have written over the years. Scroll down to view the archives. To purchase my books online, click on the book title links above, which will take you to the websites where my books are sold.
Click here to view my speaking and appearance schedule.
---
A Response to the Tragedy in Newtown, Connecticut
Originally written for a Facebook post on December 19, 2012.
---
Speeches and Presentations
ďAre You There World, Itís Me Autism?Ē Sample Presentation Outline (2012)
An outline for a presentation that looks at autism from the perspective of how its symptoms and differences mesh with cultures and society at large.
The Autism Camp Test (2010)
An abridged version of a test written as part of a series of training materials for summer camps for individuals with autism, with explanations for the answers in the test.
In Search of the Proper Autistic Friend (2006)
A presentation that describes observations of young children I conducted during volunteer work at a child care center. Based on these observations, this presentation discusses potential difficulties that arise when autistic individuals try to interact with their peers.
Understanding: The Free Therapy (2004)
Most people have a need to understand what they are doing at all times. In this presentation, I describe possible things that can happen if that need is not met.
A Whole New World (2000)
A presentation that describes problems that autistic people encounter in their daily lives with drama. This was the first presentation I wrote.
The Autism Empathy Test (2004)
A presentation that discusses differences between autistic and neurotypical abilities in the form of a test. It is also presented in the form of a slide show.
What To Do During An Autism Cataclysm (2005)
A presentation written for special-ed teachers and parents of children with autism that gives examples of problems that occur in a home or school environment, and what should be done to mitigate those problems.
Auditory Training: My Personal Experience and Thoughts (2005)
A presentation that talks about this therapy, which I have had several times.
How Do Autism's Symptoms Relate to Abilities of Non-Autistic People? (2005)
A presentation written for middle school students that relates autism to issues that occur in the daily lives of neurotypical individuals. Also available en Espanol.
My Unconventional Life with Autism (2005)
A presentation that discusses stories from my life, things I have observed, and what can be learned from these stories.
Harry Potter and the Chamber of Autism (2005)
A presentation written for and presented to late elementary and middle school students (4th to 8th grade) to teach autism awareness by referencing scenarios from the Harry Potter book and film series.
The Role of Context in Defining Autism (2006)
A presentation written for professionals that discusses how our perception of a behavior changes based on where the behavior took place, and when rules sometimes donít work.
The Importance of Critical Thinking (2006)
A presentation that discusses how conventional rules don't always work when applied to autistic people. Situations are discussed that show when such rules should be bent, and when conformity isnít always a necessity.
Autism's Appearance in Books and Film (2006)
A presentation that describes the appearance of autistic symptoms in popular culture, and what we can learn about autism from these examples.
Check It Out! A 3rd Grade Autism Reading List (2006)
A presentation for teachers that shows the appearance of autistic symptoms in books that are usually assigned to or read by grade-school students.
---
Essays
My First Adventures into Social Thinking (2012)
An autobiographical essay about some of the unconventional social experiences I experienced during my life that enhanced some of my social abilities, originally written as an endorsement to Michelle Garcia Winnerís Social Thinking curriculum.
(Note: This essay contains mature content that may not be suitable for young children.)
Possible Explanations Behind The Autistic Struggle To Understand Social Skills (2012)
A thought experiment that discusses possible reasons for autistic struggles with social skills and social interaction.
Published on the Age of Autismís website.
Oakton Community College Autism Interview (2011)
An interview I gave with a student at Oakton Community College, in Des Plaines, Illinois, for an English class.
On Independence (2010)
An essay about redefining what it means to be an independent adult with autism, as well as different options for independence.
Written for S.I. Focus.
Ask James Williams (2005)
A column published in S.I. Focus, a quarterly magazine.
On Curing Autism (2004)
Essay published in the book ďThe Sound of Falling Snow,Ē by Annabel Stehli.
Six Principles Of Autistic Interaction (2005)
Essay on the rules many autistic individuals use when they interact.
The Court of Expectations Is In Session (2004)
A letter I wrote that was presented in court arguing why Special Education services should not be taken away from two autistic children.
The Power of Fear (2004)
An essay that discusses the relationship between fear and autism.
The Days of The Week (2004)
An essay explaining the mathematics behind this savant skill.
A Tale Of Two Daycares (2005)
An essay that talks about the policies and rules of two daycare centers and the lessons that can be learned from them.
Thoughts on the Mindset of Individual People (2005)
An essay I wrote that tries to explain why some people are unwilling to change their beliefs or values, and why itís not worth it to try to change them.
The Ten Commandments of Autism Understanding (2006)
A list of guidelines that should be considered when someone tries to understand autism.
Recommended Viewing (2004)
A list of movies that I enjoy, and recommend that people see them to enrich their understanding of autism.
---
Miscellaneous
Guidelines for Teaching Individuals with ASD In School Settings (From A Studentís Perspective) (2012)
A blog post I wrote about about 10 things I believe are important for teachers to remember when educating individuals with autism spectrum disorders. Originally written for the blog Autisable.
Diary of a Kindergarten Intern (2011)
A fictionalized retelling of a diary I wrote when working as an intern in a kindergarten classroom at a public school in the Chicago suburbs. The story is true, but all names, including myself, as well as places and locations have been changed to protect the privacy of the people involved.
Dates on a Calendar (2011)
A one-act play telling a story of a social misunderstanding.
One-Way Street / Music My Friend / In The Name of My Safety (2011/12)
Three poems I wrote describing autistic ways of thinking, two of which I wrote for my high school newspaper.
Highlights from the Q+A Blog (2010)
Archived questions that I have been given from my Q+A blog, as well as my answers.
The Wescott Alphabet (1996)
A collection of photographs representing the alphabet, taken in 1996.
Essay about the author, and information on how to contact him.
Links to other autism web sites, courtesy of the website of autistic author Will Rogers.
Recent and Upcoming Appearances
Find out where James Williams will be speaking next and where he has spoken before.
If you have any questions or comments, or would like James to speak at your conference, school, support group, or autism agency, you can contact him here.
You can also post your question or comment here.
---
Any material on this site may be reproduced, provided I am given acknowledgement as the author.
However, this site also contains copyrighted material, the use of which has not always been specifically authorized by the copyright owner. I have utilized such material in my efforts to advance the understanding of autism and topics related to autism. I believe this constitutes a 'fair use' of any such copyrighted material as provided for in section 107 of the US Copyright Law. In accordance with Title 17 U.S.C. Section 107, the material on this site is distributed without profit to those who have expressed a prior interest in receiving the included information for research and educational purposes.